What are my clients saying!?!?!!?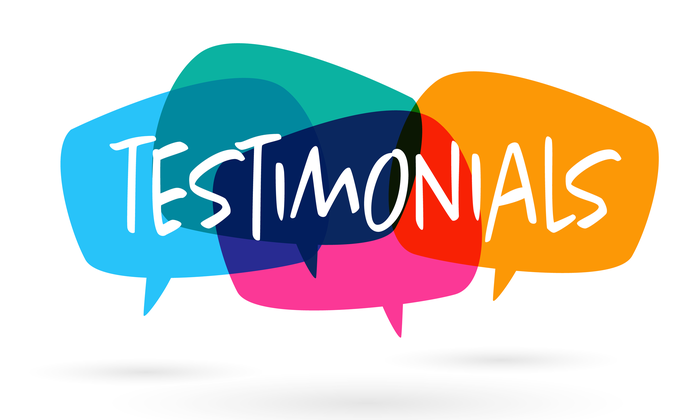 Review the testimonials below if you'd like to learn about the experiences of those I've worked with and helped. I truly love when my clients smile and are so happy with their progress. This is to me is why I do this job. I don't see it as work but as a passion!
"I highly recommend Cynthia! She is not only knowledgeable but extremely kind. Thank you for making my son (a teen) feel comfortable to speak to you and for helping him. After seeing him suffer with stomach issues for years we are finally seeing the light at the end of the tunnel. All I can say is a huge THANK YOU!!!!" – Maria (Aug 2021)
"I started seeing Cynthia to help me with constant headaches. With her help, support, and suggestions I am so happy to say that I am no longer experiencing any headaches. My experience with Cynthia has been wonderful. She was so kind and easy to talk to and very thorough. I wish I had contacted her sooner." Leanna (May 2021)
"I was diagnosed with hyperthyroidism Jan 2019 with a multitude of nasty symptoms including rapid hair loss from September 2019. Over the course of the year, I was treated with meds and spent thousands of dollars to get to the root of the problem. By the time I spoke with Cynthia about my condition, i was anxiety ridden and desperate. She immediately proposed products she knows and trusts along with a few lifestyle tweaks. She was patient…empathetic…exactly what I needed to support me through my hellish journey. Within one month of her guidance, my blood tests came back normal…the second month..still normal. Yahoo! This is relevant because my blood tests were deficient in thyroid and vitamins for a full calendar year. Best of all…this is day 3 of my hair NOT falling out. Staying the course and staying positive. Thank you Cynthia!" – Christina (Nov 2020)
"Cynthia is amazing!!! super knowledgeable, kind and super empathic!!! a truly gem in the medical care!!!
" Daniela (Aug 2020)
"Hi Cynthia!! I just wanted to let you know how well me and my husband are doing. We feel really good about eating healthy. We have this boost of energy that we have never felt before and we have both lost weight. It is not always easy but talking to you motivates us and now we are making the right choices. That you for always being there for us and giving us great advise and tips. We are so lucky to have found you!!!" – Evelyne
"Cynthia is passionate about getting her patients back to their optimal health state. She has immense Holistic Health knowledge combined with incredible attention to detail and will customize a plan to suit your health goals. She is also very caring and considerate of your unique needs and doesn't lose touch with the fact that healing encompasses mind, body and spirit. If you are looking to regain your health Cynthia is an excellent guide to help you along your way!" – Miranda
"I recently had my first appointment with Cynthia NL and want to say how awesome she is. The amount of thoroughness, personalization and care that she invests into her clients is amazing!" – Janet
"Grâce aux conseils et à l'écoute de Cynthia il m'a été possible de réaliser la plus belle chose au monde: avoir un enfant. Elle a su cerner les problématiques et bâtir des interventions adéquates afin que je puisse cheminer. Elle est attentionnée, empatique et très ouverte. Je lui serai toujours reconnaissante" – Kristel
"Cynthia Jan is very attuned & intuitively inline to all individualistic needs without any attitude or judgment. She is genuinely caring of individual/ personal needs, be it for themselves or for the family unit as a whole. I have never met anyone that is so well informed about Hollistic Nutrition and approaches it with such consideration and compassion. She is all encompassing and an absolute wonderful person to work with, the perfect person to improve one's overall health I'd say! I strongly recommend her, as well as place my own health & that of my families in her hands any day & you should too." – Leesa
"Cynthia has been such a helpful resource in keeping my kids healthy. She is incredibly knowledgeable and always friendly and approachable. She is amazing at offering advice and information in an accessible and understandable way. I trust her completely and highly recommend her to anybody looking to optimize their health or the health of their children!" — Emily
"Cynthia is amazing always been there to help me and my family" — Beatrice
"Guess what???…….. I went to the rheumatoid specialist today and he said he thinks that I am that rare case that has cured with diet!!!!!!!!! He is doing a few more blood tests but as of last weekend I can get my rings on again, I can bend, do a little yoga and mentally feel amazing. I can't thank you enough. I still have to work on my liver and iron increase but man oh man this is amazing" — Niky