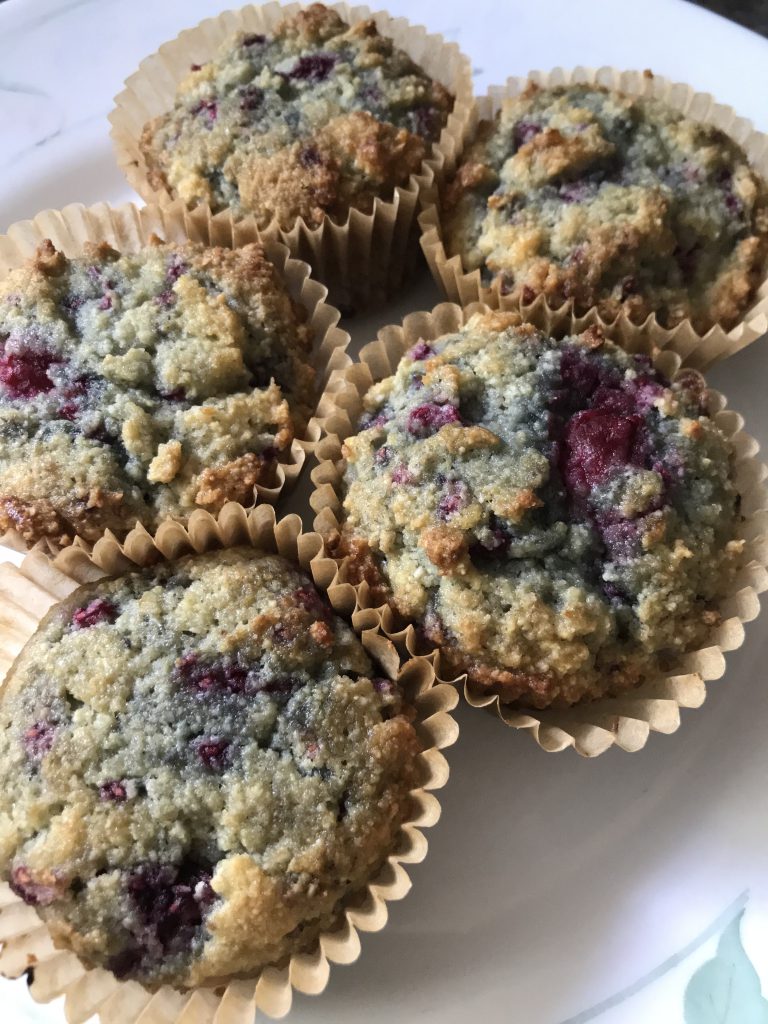 Gluten-Free / Dairy-Free / Sugar-Free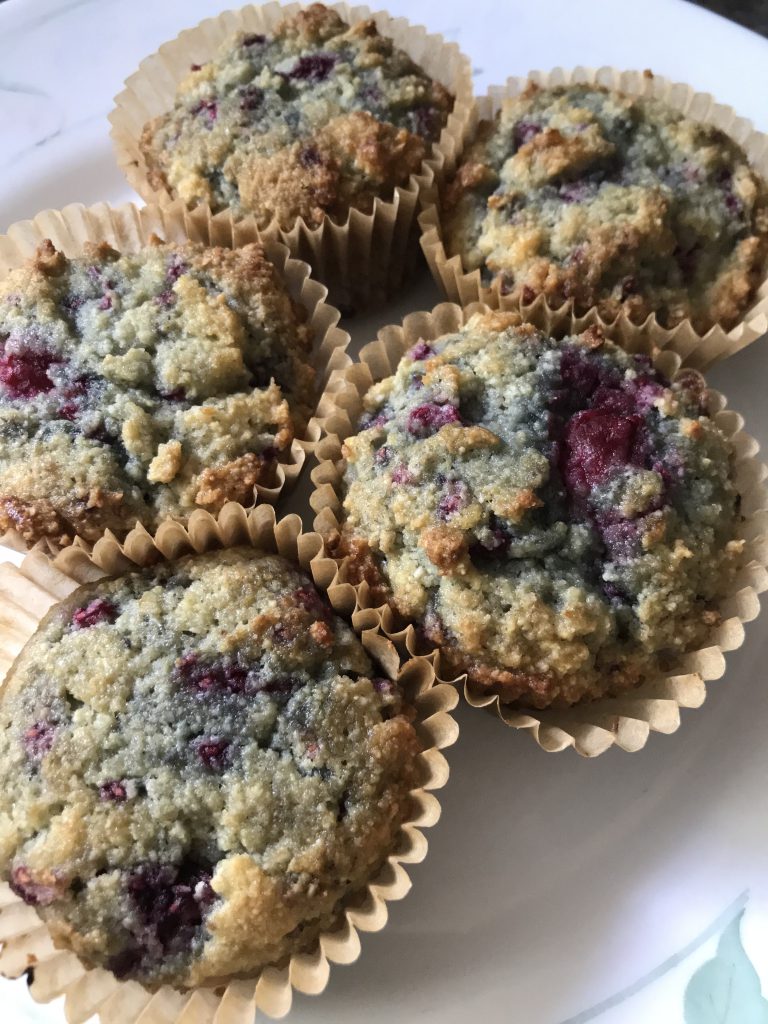 I've been wanting to try Monkfruit as a sugar-free option to my muffins and decided today was the day. Instead of using regular sugar or honey, Monkfruit gives you a sweet tasting muffin without all that sugar. With that said, these muffins are 145 calories each which is quite reasonable for a muffin. If you prefer to make 12 muffins, just divide the recipe in half. I always make more and freeze them. Enjoy!
Raspberry Muffin Recipe for 24 muffins:
2/3 cup coconut oil, melted
5 cups of almond flour
1 1/2 tsps of baking soda
1/8 tsp of pink Himalayan salt
1 cup of monkfruit (sweetener), I like to use Lakanto (Or 3/4 cup of honey that you would add in with the eggs)
8 eggs
1 cup of thawed frozen raspberries

Preheat oven to 325F. Place 24 muffin liners in two muffin tins. Slowly melt the coconut oil on your stove top warmer or in a pot at the lowest heat setting if your oven doesn't have a warmer. In the meantime, combine the flour, baking soda, salt and monkfruit. Then add the eggs and mix well to combine. Next add the raspberries and mix well. Finally add the coconut oil and blend well. Divide the batter into each muffin liner equally (about 2/3rds full). Bake at 325F for about 25 minutes. Once ready, remove from muffin tin and let cool.