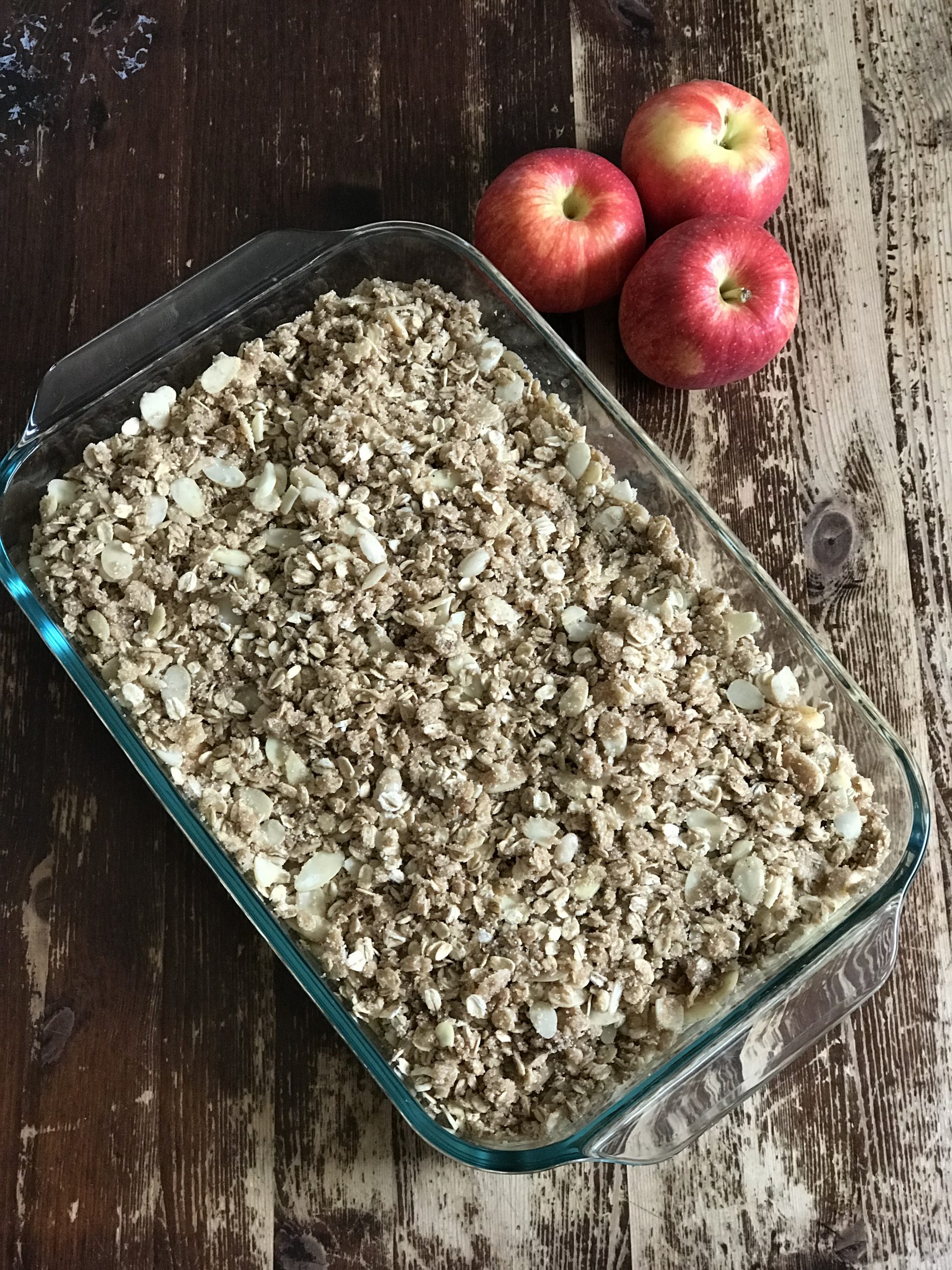 Who loves apple crumble? I do! I don't know anyone who doesn't like it to be honest. I remember as a kid how much I loved the crumble part. I mean I also loved the apples, but the crumble part was my favourite. I created this apple crumble recipe and made sure that there would be extra crumble for everyone who loves it as much as I do! This recipe is gluten free (if you buy certified gluten free oats), is dairy free and can also be sugar free if you use monkfruit like I did. If you don't want to use monkfruit, I'd recommend using coconut sugar. I hope you all love it as much as I do!
Apple Crumble Recipe:
Apple filling:
7-9 medium apples peeled and cut into chunks
1/3 cup monkfruit or other sweetener
2 tbsps arrowroot powder
1 tsp cinnamon powder
2 tbsps lemon juice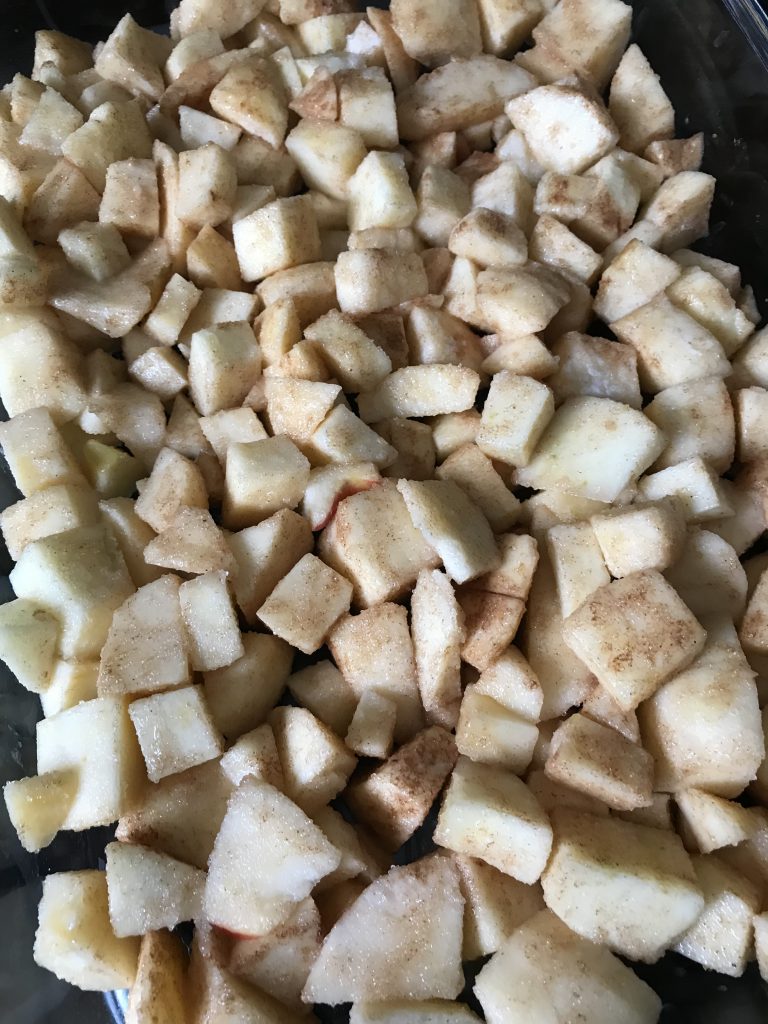 Crumble on top:
2 cups old fashioned oats
1 cup almond flour
1/2 cup sliced almonds
2/3 cup monkfruit or other sweetener such as coconut sugar
2 tsps cinnamon
1/2 tsp nutmeg
1/4 tsp allspice
1/4 tsp sea salt
1/4 cup melted butter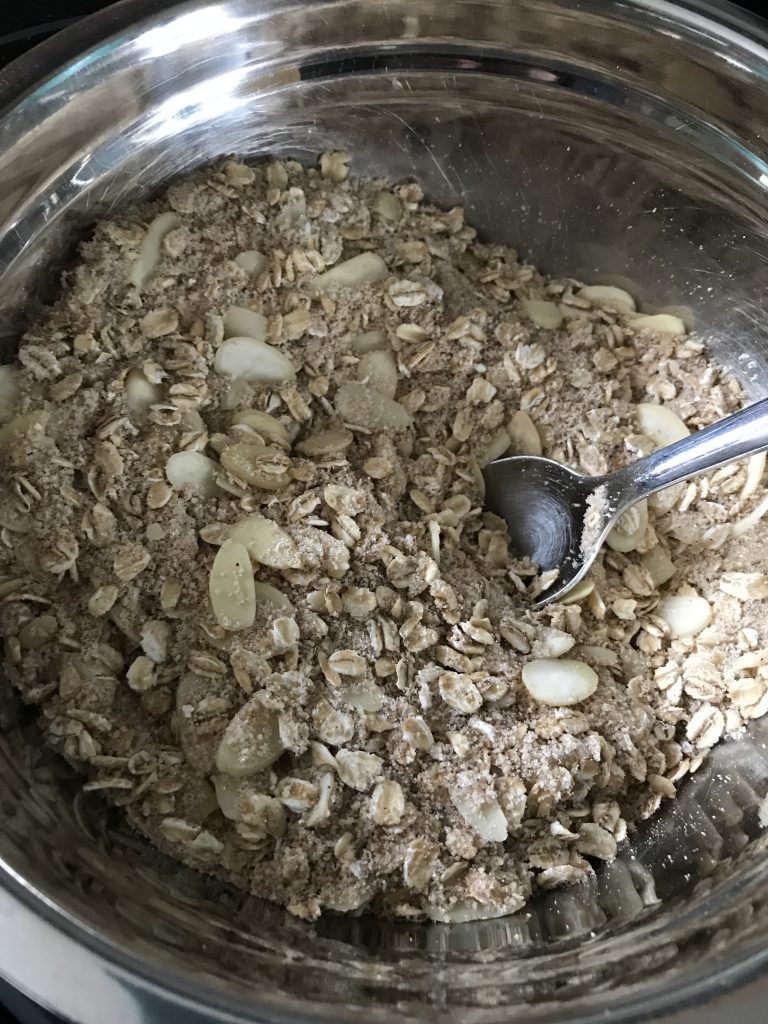 Directions: Preheat oven to 350F. Peel and cut apples and add them to the 9" x 13" Pyrex dish. Add the lemon juice, monkfruit, arrowroot powder and cinnamon and mix well. Next, spread the apples out evenly to fill the whole dish. Let sit for a few minutes while you prepare the crumble. In a medium bowl, add the oats, almond flour, monkfruit, cinnamon, nutmeg, allspice and salt and mix well. Then add the butter in and mix well. Take the oat mixture and pour it on top of the apples and spread evenly to cover the apples evenly. Bake for 50 minutes. Remove from the oven and let cool for 5 to 10 minutes before serving. Enjoy.