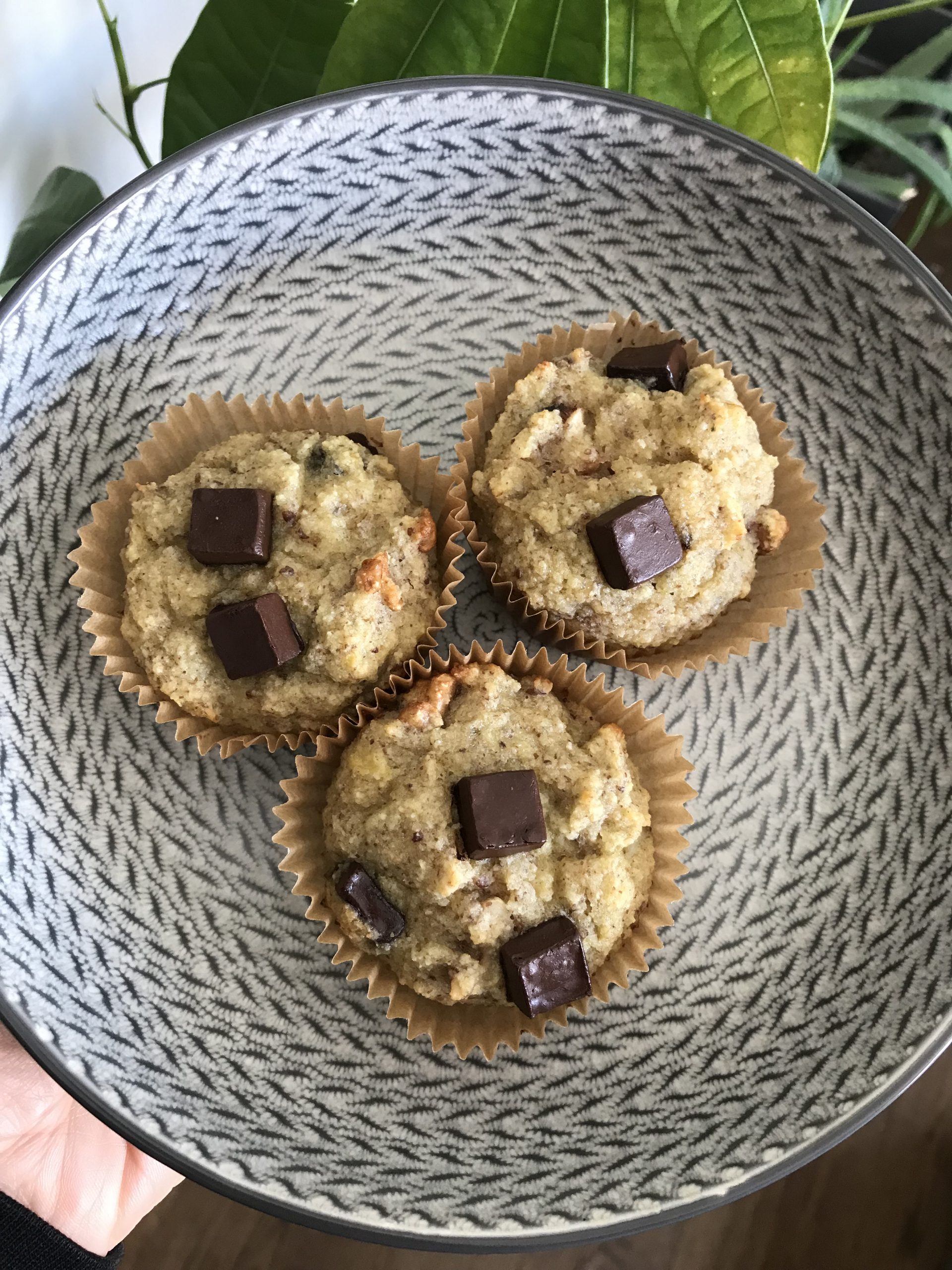 There's something so comforting about banana muffins or banana bread, don't you agree? The smell from the oven is so delicious, the muffins are moist and the taste is so perfect! They're probably one of my favourite flavours in muffins.
To make them even healthier, I've added in a flaxseed blend. But why use flaxseeds? Flaxseeds are high in fiber, omega 3 fats and phytochemicals called lignans. They help reduce inflammation, maintain healthy blood-fat levels and may be protective against cardiovascular disease and cancer. They add all of these benefits to the muffins without compromising the taste, which makes it a win-win. Additionally, I've recently come across a product from Omega3 Nutra Cleanse which is a blend of ground flax, psyllium husk, dandelion root powder, fenugreek seed powder and burdock root powder. The taste is actually quite good and can be used in these muffins.
I used Monkfruit as a sugar-free option to make these muffins. Instead of using regular sugar or honey, Monkfruit gives you a sweet tasting muffin without all that sugar and fat conversion that follows. However, keep in mind that by adding chocolate chip to the recipe, it is no longer sugar-free unless you find sugar-free chocolate chips or omit them completely.
Banana Muffin Recipe for 15-20 muffins:
1/3 cup coconut oil, melted
2 1/2 cups of almond flour
1/3 cup flaxseed mix (I use Bob's Red Mill or Omega3 Nutracleanse https://www.omega3nutracleanse.ca/collections/omega-3-nutracleanse)
3/4 tsps of baking soda
1/8 tsp of pink Himalayan salt
1/2 cup of monkfruit (sweetener), I like to use Lakanto (Or 1/2 cup of honey that you would add in with the eggs)
4 eggs
1 1/2 cup of mashed bananas (approximately 4 medium bananas)
1/2 cup chopped walnuts
Optional: 1/2 cup chocolate chips (I use enjoylife chocolate chips)

Preheat oven to 325F. Place muffin liners in two muffin tins. Slowly melt the coconut oil on your stove top warmer or in a pot at the lowest heat setting if your oven doesn't have a warmer. In the meantime, combine the flour, flax mix, baking soda, salt and monkfruit in a medium bowl. Then add the eggs to that same bowl and mix well to combine. Next add the bananas in that same bowl and mix well. Then add the walnuts in that same bowl and mix well. Next add the coconut oil in that same bowl and blend well. Lastly, fold in the chocolate chips in that same bowl and mix gently. Divide the batter into each muffin liner equally (about 2/3rds full). Bake at 325F for about 25 minutes. Once ready, remove from muffin tin and let cool.